The VEGAS range of creative software is all you need for fast, professional and efficient video production, and brings a whole new level of creative freedom to your editing and post production. VEGAS delivers fantastic results and allows everyone – from every day enthusiasts to busy professionals – to focus on creativity without limits.

Discover the smart alternative for post production that keep you within the VEGAS environment in a unified workflow: powerful video editing, endless options for creative compositing, titling, and special effects and advanced image compositing. Everything is right at your fingertips.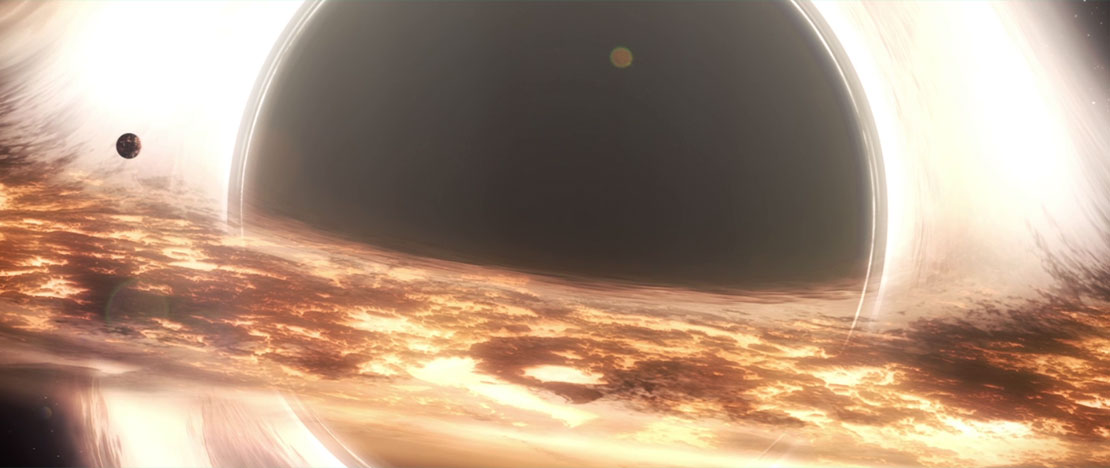 Edit at lightning speed with VEGAS Pro. With its famously flexible user interface and countless time-saving tools, nothing beats VEGAS Pro for speed editing. With nested timelines, industry-leading HDR support (HDR10 and HLG), planar motion tracking, world-class video stabilization and interactive storyboards, VEGAS Pro 17 will supercharge your video production.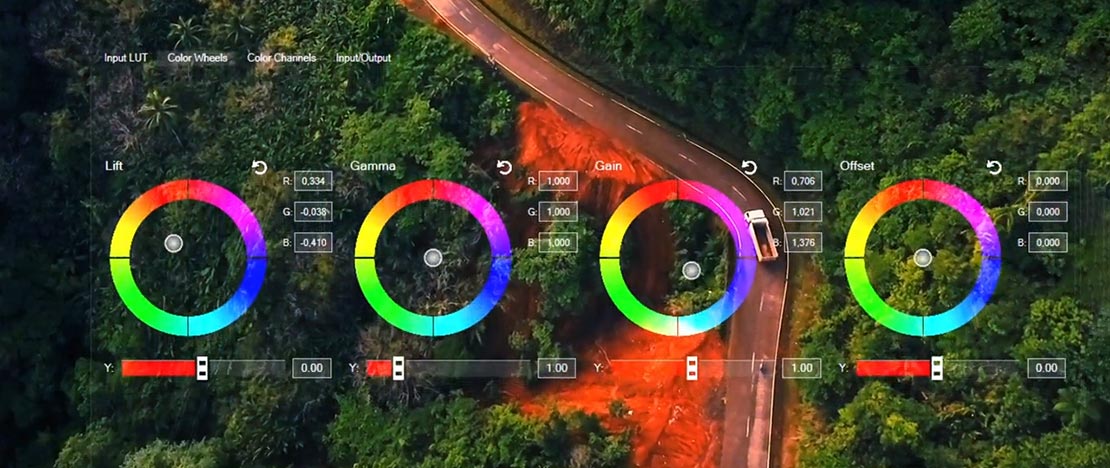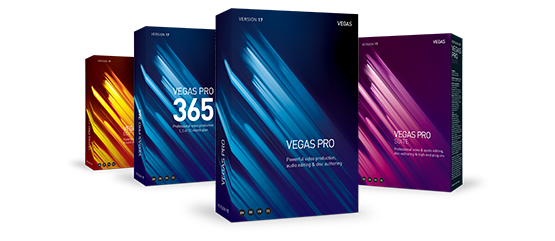 VEGAS Pro Edit gives you all the tools to unleash your creativity. If you're longing for more, VEGAS Pro offers professional disc authoring and lens flare effects and VEGAS Pro Suite delivers an exclusive special effects package that will spice up your projects. VEGAS Pro 365 is the low-cost subscription plan that lets you easily enter the VEGAS Pro universe.
Learn more

An easy-to-use, yet powerful feature set at your fingertips – that's what VEGAS Movie Studio stands for. Automatically produce videos in five easy steps or use many of the same tools as found in VEGAS Pro, such as video stabilization, motion tracking, and Bézier masking, to make sophisticated home movies and brilliant social media videos.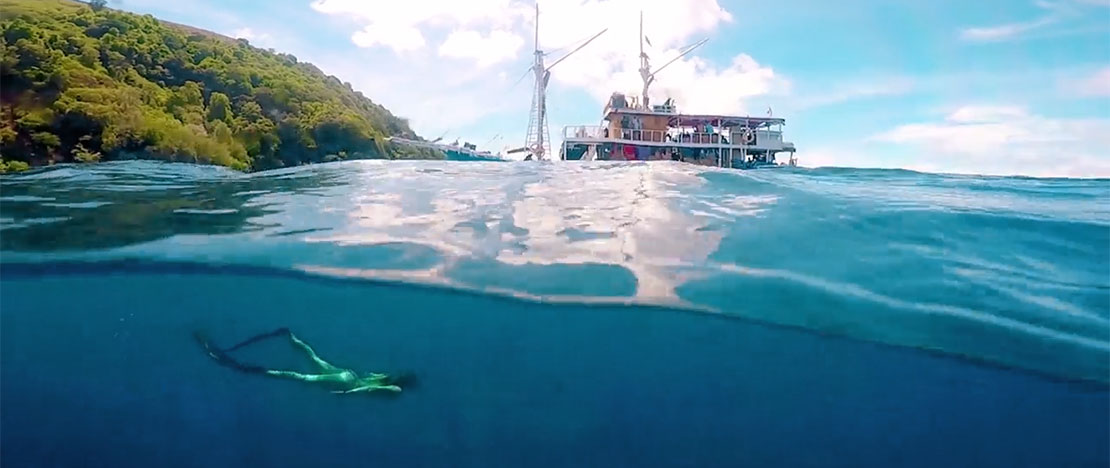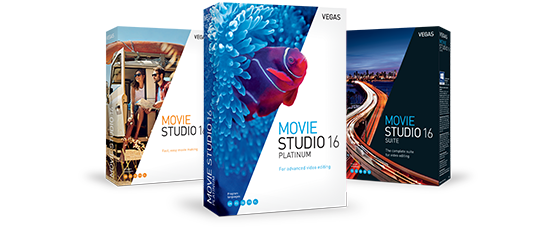 The VEGAS Movie Studio mode-based workflow helps you to easily and quickly turn your footage into beautiful videos. The Platinum version provides an enhanced feature set and some special effects. Choose VEGAS Movie Studio Suite to make Hollywood-like home movies with the exclusive plug-ins from NewBlueFX.
Learn more
VEGAS Movie Studio uses the same core technology as the award-winning VEGAS Pro, so everything you learn to do in VEGAS Movie Studio works nearly identically in VEGAS Pro. Just loaded with more power, a fully customised workflow and expanded functionality to surpass your known limits!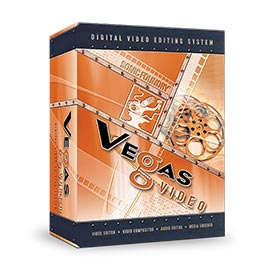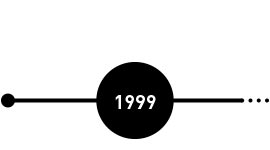 VEGAS 1.0 release
VEGAS Pro is born as an innovative Digital Audio Workstation.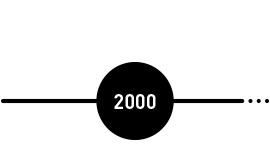 VEGAS 2.0
Real-time preview of all edits and the industry's widest range of native format support sets new standards.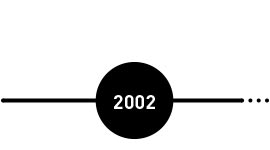 The first NLE with custom workflows
VEGAS provides a powerful scripting engine that enables users and 3rd-party developers to create sophisticated custom workflows.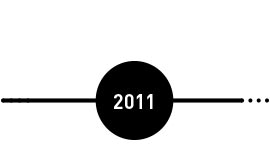 Modern hardware acceleration
VEGAS becomes a leader in the use of OpenCL for GPU based hardware acceleration.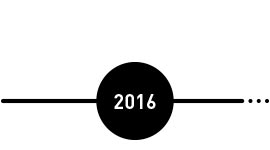 MAGIX breathes new life into VEGAS
MAGIX recognizes untapped potential and acquires VEGAS from Sony.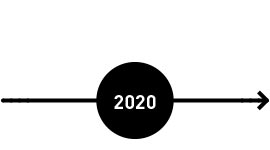 VEGAS again takes the lead as innovator.
VEGAS Pro 17 blazes new trails with nested timelines, a fast and efficient unified color grading workflow and HLG HDR color support.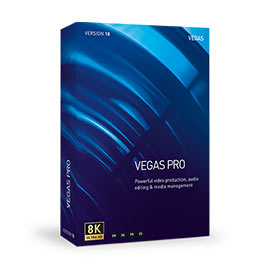 Discuss the most important challenges and trends in video editing with other VEGAS users within the VEGAS Community. Or share your videos on Facebook, YouTube and Instagram using the #createdwithvegas hashtag.

Facebook
Discover the VEGAS Facebook world! Be part of a great community, explore creative ideas, and learn about the latest product updates.

Magazine
VEGAS magazine – Allow yourself to be inspired through our informative articles and useful tutorials.

Newsletter
Sign up now and never miss our current offers and information about VEGAS Creative Software.

YouTube
Visit our YouTube channel for new ideas, creative inspiration, and helpful tutorials.